Roasted vegetables make for an easy and hearty meal that can stand alone. But what if you're craving a little something extra?
In over 15 years working in professional kitchens, roasted vegetables have always been a go-to dish. I've served them on restaurant menus, for banquets, and when I need my son (and myself) to bolster the veggie intake.
Whether you're roasting vegetables in the spring, summer, winter, or fall, I've put together a list of my favorite sides that will fit into any season.
1. Beef Roast
Beef roast and roasted vegetables are my favorite comfort food. Especially during those long winter months when you need a hearty meal.
This is a great option that uses little to no stove space. It's about as close to a set-it-and-forget meal as you can get.
A beef roast can take a long time to finish, but while it cooks, it frees you up for other tasks you might need to attend to. So you should have plenty of time to prep and cook your veggies while the roast is in the oven.
This is also an easy meal to scale for a large family or other group gatherings. Plus, leftovers make great sandwiches and can be kept in the refrigerator for up to a week.
And if you want to really round out the meal, make some gravy to drown your roast beef and vegetables in. Short on inspiration? Here is an easy-to-follow recipe for a classic beef roast with a perfect pan sauce.
2. Chicken Breast
Chicken breast is a nutrient-rich, light, and healthy option to pair with roasted vegetables.
Since roasted vegetables spend most of their time in the oven, It's easy to multitask and prepare the rest of your meal. For example, I like to sear chicken breast in a skillet, then let it finish in the oven while the roasted vegetables are getting close to completion.
When you get a nice, golden crust on chicken breast, its texture is a great complement to roasted vegetables. Plus, chicken breast is lean and has little fat, so it won't make the meal too heavy.
Here's a great step-by-step recipe for pan-seared chicken breast to get you started.
3. Pork Chops
Pork chops pair particularly well with sweet vegetables and sauces. That's why this is one of my favorite pairings for roasted winter veggies like butternut squash.
Want to take things to the next level? Embrace the meat and sweet pairing by adding some baked apple slices or even an apple demi-glace. Lean into your creativity!
Pork chops can be pan-seared or roasted in the oven. And this easy recipe is ready in only 15 minutes.
4. Lasagna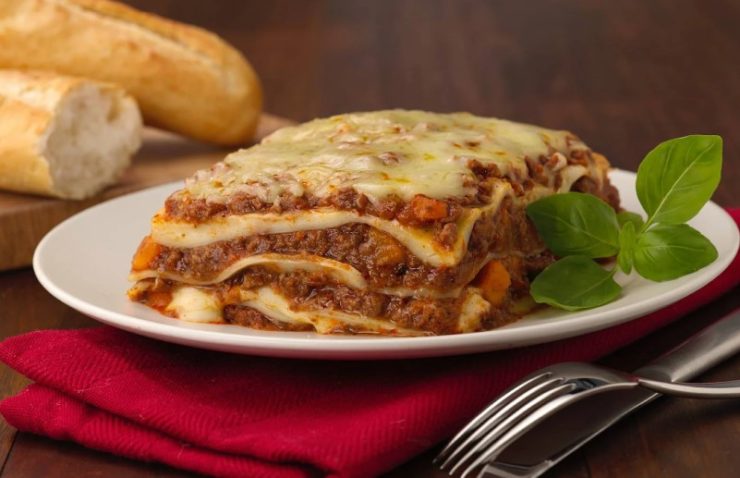 Lasagna is my favorite side for Mediterranean-style roasted vegetables like zucchini, tomatoes, and red onions.
Lasagna is a rich and hearty meal by itself, but it also pairs exceptionally well with roasted vegetables. Plus, it has the advantage of being cooked in the oven. Leaving your stop top free for other cooking activities.
Lasagna can take time and effort to put together and cook. But I love to make it for a large dinner that can serve a family of four or more. And lasagna leftovers taste even better the next day!
Here is an awesome lasagna recipe that fills and satisfies.
Pro-tip: Roast your vegetables in the oven during the last hour that the lasagna's cooking – just make sure you have enough space!
5. Soup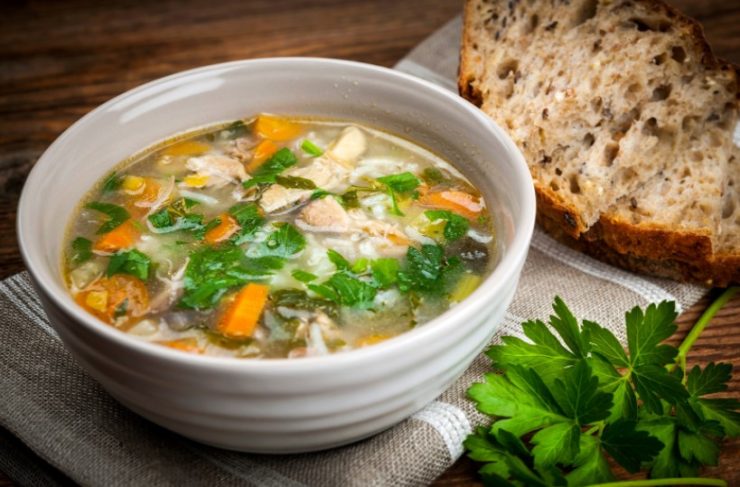 Soup is a versatile side dish that works well to round out a meal of roasted vegetables. And it can be an easy way to make the meal completely vegetarian.
Minestrone is my favorite soup to pair with Mediterranean-style vegetables. While chicken noodle goes great with roasted potatoes, carrots, and onions. And I love to pair creamy chowders with any roasted squash.
The possibilities are endless. Making this a great option no matter what kind of roasted vegetables you're serving.
6. Risotto
Making risotto can be time-consuming, but the reward is a delicious, rich, and filling side to go with roasted vegetables.
If you've never made it before, risotto can require some attention and technique. But this risotto recipe for beginners has easy-to-follow steps and a lot of helpful pointers.
Once you can get risotto down, I highly recommend a mushroom risotto with roasted vegetables. Its rich and savory flavor can go with any vegetables you decide to roast.
7. Quiche
Quiche is an egg-based, savory pastry that adds a lot of protein to a roasted vegetable dish without adding any meat to the menu.
It also has the bonus of being cooked in the oven, so it can make cleanup easier and save some stovetop space.
Quiche often has vegetables as a key ingredient, and this 5 ingredient broccoli quiche recipe is one of my favorites.
8. Eggplant Parmesan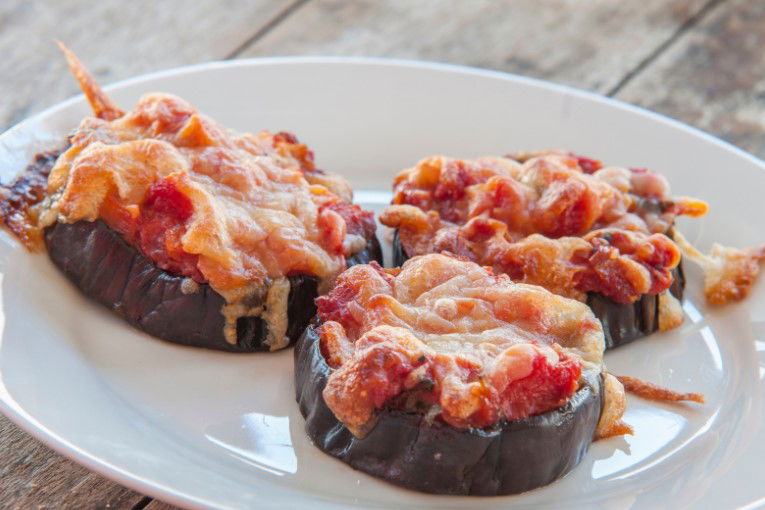 Eggplant parmesan is an amazing pair with Mediterranean-style roasted vegetables. It is a bit lighter than chicken parmesan if you're trying to reduce your meat intake or looking to keep your meal vegetarian.
The soft texture of eggplant melts in your mouth, while the crisp coating adds great texture to the meal.
This dish can be quite involved, so consider that if you are short on time. But don't be discouraged; it's definitely worth the effort. Especially this rich version that's pan-fried before it's baked.
9. Sliced Tofu Steaks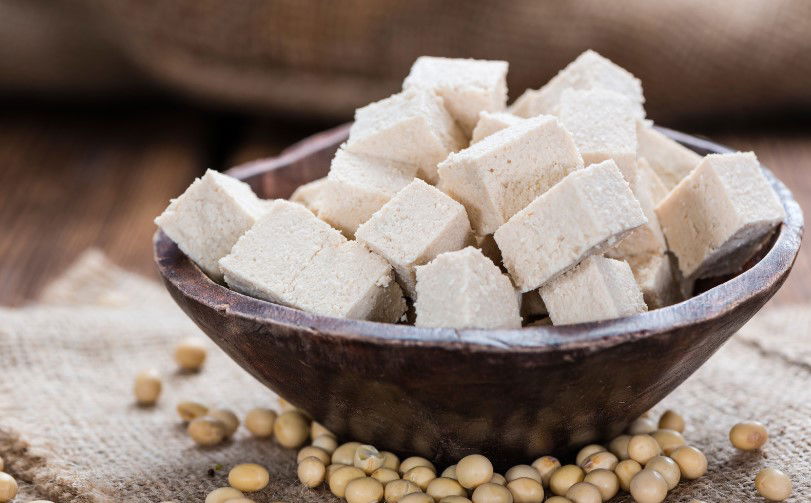 Sliced tofu steaks are a great vegan option that still packs protein. Tofu can be baked or seared and will take on any flavors you marinate them with, making it a very versatile option.
Tofu is a killer side to complete a light and meatless meal. All you have to do is slice, season, and sear or roast. It couldn't be easier.
Pro-Tip: Firm or extra firm tofu is easier to handle and cook. Plus, its meatiness can stand up to any roasted veg.
FAQs
Should roasted Root vegetables be covered?
Covering root vegetables in the oven traps moisture and causes them to steam. Hard squash can be covered to help them cook through, but most other vegetables should be left uncovered to help with browning.  
How do you keep roasted Root veggies from getting soggy?
You can prevent roasted root veggies from getting soggy by ensuring the oven is at a high heat of around 400°F and arranging the vegetables in a single layer so the pan isn't over-crowded.