With warmer weather right around the corner, the season of backyard parties, barbeques, and picnics is fast approaching. Of course, an absolute staple dish for all of these events is the ever-popular pasta salad.
Whether your favorite pasta salad is mayo-based and creamy, or if it is light, full of veggies, and dressed with oil and vinegar, there is a perfectly paired side dish to go along with it.
Today, I'll walk you through 10 different pasta salad sides and the perfect occasion for each one.
Some are classic, and some might surprise you, but you can rest assured they will be delicious no matter which one you choose.
Let's get cooking!
10 Sides To Serve With Pasta Salad
1. Grilled Meat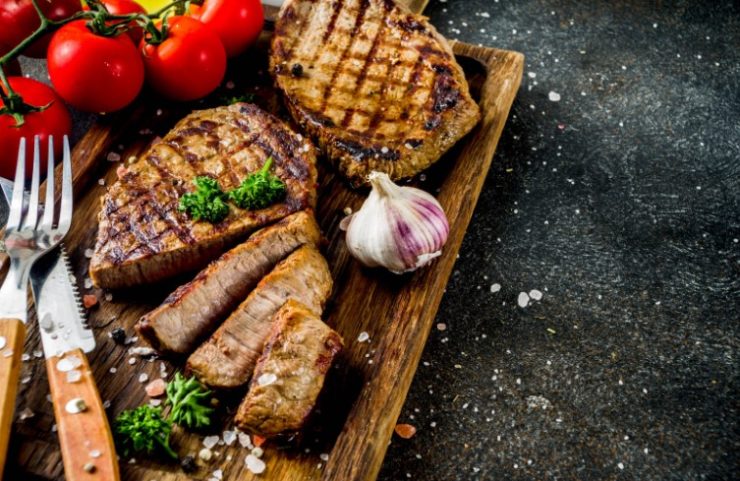 Chances are, if you're serving up pasta salad from your backyard or at a barbeque, there will be a grill at the ready.
A grilled protein like beef, chicken, veal, pork, or lamb will complement the flavors in your pasta salad, no matter the type of salad you're serving.
If your pasta salad is made with a mayo-dressing that coats the tongue, a grilled steak or grilled chicken breast will cut through the heavy flavors without outshining them.
Similarly, if you toss your pasta salad with a vinaigrette, the simple yet meaty profile of grilled protein will stand up against the tangy and sharp flavors in the pasta salad.
Check out these grilled meat recipes categorized by which protein you have on hand.
2. Veggie Kabobs
Maybe you're looking for a vegetarian or vegan option to serve with your pasta salad. Look no further!
Veggie kabobs are versatile, filling, and compliment all kinds of pasta salads.
You can utilize whatever vegetables are your favorites, think onions, peppers, mushrooms, zucchini, baby squash, and tomatoes. The sky is the limit here.
Your skewers can be kept simple, seasoned with salt and pepper, and grilled, or you can marinate them for added flavor.
This recipe will walk you through how to prepare vegetable kabobs with or without a marinade.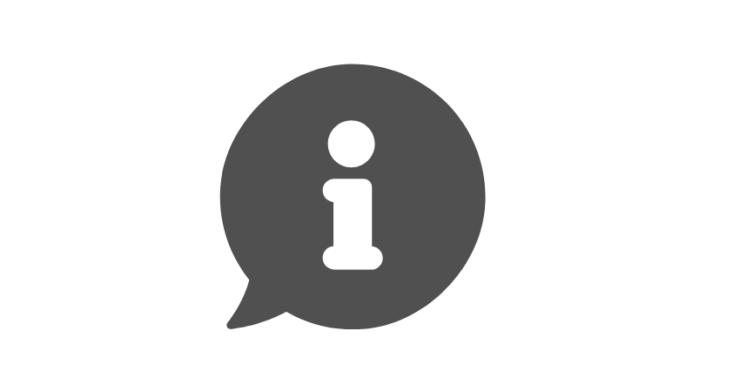 Pro-Tip: If you're serving the kabobs with an oil-and-vinegar-based pasta salad, you can marinate them in the same dressing. It's a simple way to cut down on prep time and ensure that you're serving the tastiest and most complimentary veggie skewers.
3. Hot Dogs
Hot dogs and pasta salad seem like a no-brainer, but hear me out. Have you ever sliced and marinated your hot dogs before grilling them? It's an absolute game-changer.
Again, this is a side dish that you can pair with whatever kind of pasta salad you have, but I love it alongside a creamy pasta salad.
There is something about the crispy edges of the sliced hot dog followed by a bite of rich and creamy mac salad that is unbeatable.
Follow this simple recipe to switch up how you prepare your grilled hot dogs, and I promise you'll never go back.
4. Burgers
Beef burgers, cheeseburgers, turkey burgers, and veggie burgers all accompany pasta salad perfectly.
Preparing them on the grill is my favorite method. If you're making pasta salad in the cooler months, you could cook them on the stovetop, in a cast-iron skillet, or on a griddle.
Whether you dress your burger up to the nines with burger spread, lettuce, tomato, onion, pickles, and all the fixings, or keep it simple with a soft bun and some ketchup, you simply can't go wrong with a burger and pasta salad.
No matter the kind of pasta salad you're serving, this pairing is classic and will always be tasty.
Here is an excellent recipe for an All-American Cheeseburger that gives you the option to dress it up or dress it down, but either way, you'll end up with a mouth-watering pairing for your pasta salad.
5. Pulled Pork
My Southern partner's favorite meal consists of pulled pork and a heaping side of pasta salad.
In the summer months, I get a request for this meal almost every week, and for variety's sake, I try to limit the dish to once every two or three weeks. But when the pairing is this good, I understand it's hard to curb the craving.
Pulled pork smothered in a sweet and smokey BBQ sauce is best with a mayo-based pasta salad. The tangy pork and creamy pasta are a match made in heaven.
I love making pulled pork in a slow cooker, especially for parties or barbeques.
Make the pasta salad and start the pulled pork the night before, low and slow, and the day of the party will be a breeze.
Try out this easy and delicious recipe for Slow Cooker Texas Pulled Pork, but beware, once you try it, you will crave it just as much as my partner does.
6. Grilled Watermelon with Whipped Feta
Grilled watermelon and whipped feta may be a surprising option, especially if you have never tried grilled watermelon before. But this pairing is refreshing, smoky, and provides a caramelized depth of flavor that compliments pasta salad beautifully.
When you grill watermelon, the sugars concentrate and caramelize, and the fruit infuses with the smoke from the grill. Top the grilled fruit with a squeeze of fresh lime, chunky salt, sugar, and voilà. You're hooked.
For vinaigrette-based pasta salads, pair the grilled watermelon with a whipped feta dip to cut the bright and tangy flavors.
If your pasta salad is mayo-based, the whipped feta is an optional but welcome addition.
Here are the recipes for grilled watermelon and my favorite whipped feta dip to pair with it. 
7. Fried Chicken
Creamy pasta salad and crispy, salty, golden-brown fried chicken is a perfect match.
I almost always serve fried chicken with pasta salad, bacon ranch pasta salad, to be exact. It is a stand-out favorite in my household.
If you're not making pasta salad for a party, picnic, or barbeque and instead just want to enjoy it on a random weekday, you can't go wrong pairing it with fried chicken.
Follow this recipe for Crispy Fried Chicken, and serve it alongside creamy pasta salad to satisfy even the pickiest eaters.
8. Chicken Wings
Chicken wings are a versatile side that you can alter to compliment whatever kind of pasta salad you're craving.
The wings can be baked, roasted, fried, or grilled. I like to pair chicken wings with a dry-rub seasoning with vinaigrette-based pasta salads and spicier chicken wings, like buffalo wings, with creamy pasta salads to compliment the vinegary heat.
For a dry-rub chicken wing recipe, give this one a try.
If you're looking for a classic buffalo wing to pair with your mac salad, you can't go wrong with this one.
9. Sandwiches
BLTs, cold-cut sandwiches, Reubens, hot griddled paninis, hoagies, or subs, any savory sandwich will compliment pasta salad, whether it is mayo-based or oil-and-vinegar-based.
You're good to go as long as the sandwich isn't sweet like PB&J or a Nutella sandwich.
Cold sandwiches are perfect for packing into a cooler with your pasta salad to take for lunch, on picnics, or to the beach.
Hot sandwiches can round out a weekday dinner or barbeque.
Check out these 48 Sandwich Ideas That Aren't PB&J to find the perfect fit for your pasta salad.
10. Pinwheels
I love serving pinwheels at parties or throwing them together with whatever I have in the fridge for a quick and satisfying dinner.
Pinwheels go well with pasta salad, and you can tailor the fillings to complement whatever flavor profile your pasta salad has.
All you need for this side is a can of crescent roll dough and whatever fillings suit your fancy.
This recipe is for bacon-cheddar pinwheels, but get creative!
Think ham and swiss with everything bagel seasoning, or turkey, cheddar, and ranch roll-ups. The possibilities are endless.
Fill them with whatever you have on hand, and you might just stumble upon an unexpected yet drool-worthy combination.
Frequently Asked Questions
What vegetable is good with pasta salad? 
Many pasta salads include vegetables to introduce a crunch factor. To pair with crunchy celery, carrots, or cucumber, I like to serve grilled or roasted vegetables to vary the texture of the meal. 
Grilled broccolini with a squeeze of lemon highlights both mayo-based and oil-and-vinegar-based pasta salads. 
What should I drink with pasta salad?
Fresh-squeezed lemonade over crushed ice can hold up to any kind of pasta salad and is refreshing during hot summer barbeques where pasta salad is prevalent.