Crab legs make a very decadent meal. It's impossible to enjoy a heaping helping of them without feeling like royalty. But with such a seemingly fancy meal, the pressure is on to serve sides that can stand up against the flavor and wow-factor of crab legs.
Fortunately, I've compiled a list of 7 delectable sides that will be the perfect accompaniment to crab legs to create a meal fit for a king (or queen).
1. Clarified Butter (With White Wine, Garlic, & Herbs)
This may seem like a no-brainer, but if you haven't tried dipping crab legs in clarified butter before, you haven't lived.
The butter perfectly coats each bite resulting in a rich, meaty, and drool-worthy meal.
You can either use clarified butter as-is or add white wine, shallots, garlic, or herbs for an even punchier tastebud explosion.
If you only choose one thing from this list to try, it has to be this. Consider serving your crab legs with clarified butter for dipping, and then select another side from the list.
Check out Angela's Drawn Butter recipe, which will teach you how to clarify butter at home. You can prepare it as-is or follow her lead and include whichever additions you have on hand.
2. Beurre Blanc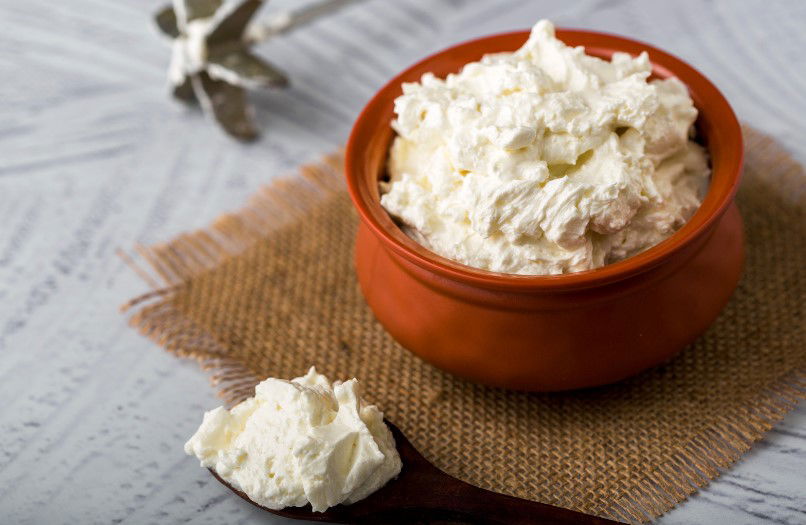 Beurre blanc is a French term for a white wine butter sauce. Its velvety mouthfeel and bright buttery flavor are a match made in heaven when paired with crab legs.
This sauce is a great option, especially if you're serving some roasted vegetables with the crab legs since the sauce will taste delicious drizzled over them too.
At first glance, beurre blanc resembles hollandaise. But it's actually just emulsified butter without any egg.
It's rich and tart at once and brings an unbelievable depth of flavor to crab legs.
Don't be scared off by the fancy name either. This sauce is relatively simple to make, and once you've made it, you'll want to cover everything you cook with it.
This article will walk you through Julia Child's recipe for Beurre Blanc. It's simple to follow, and the sauce will take your crab legs to the next level.
3. Pan-Seared Garlic Butter Steak
There's nothing quite like a plate of surf-and-turf. And if a combination of food has its own term, you know it must be good.
Try serving your crab legs with a thick cut New York Strip Steak, and your tastebuds will be in heaven.
Steak is an excellent option if you're looking for an accompaniment to crab legs that can bulk up the meal. Bonus points if you're grilling the crab legs because you can cook the steak alongside the seafood and plate it all up at once.
This will create a super satiating meal that's sure to impress whoever you're sharing it with (but you might not want to share when you taste this combination).
Try out this Pan-Seared Garlic Butter Steak recipe, and you might never cook a steak another way again.
4. Salt & Vinegar Fries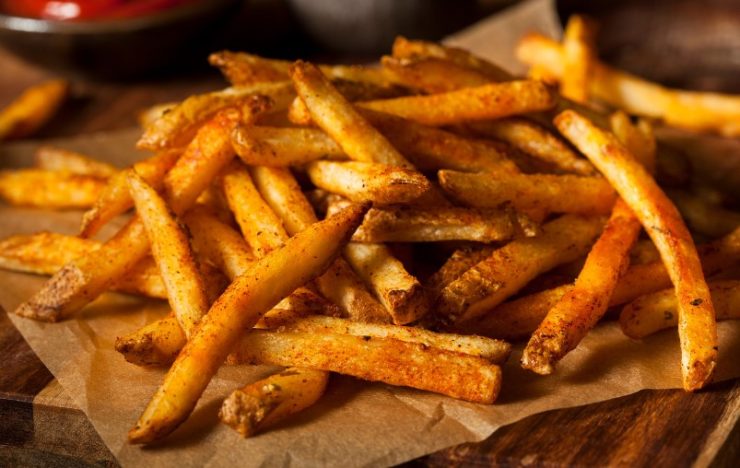 There's nothing like hot and crispy salt and vinegar fries alongside a heaping pile of crab legs.
The tang from the vinegar paired with salt will create a surprising juxtaposition on your tastebuds. It's a filling, simple, and delicious side to pair with crab legs.
Salt and vinegar fries are great when serving a crowd since you can prepare large batches at a time. They're also a relatively inexpensive option when you're already splurging on the crab.
And, adding vinegar is a surprising addition that elevates the standard french fry to something that will impress your guests. Plus, the acid will cut through and balance out the richness of the crab.
Cutting the fries into a potato wedge shape will save time and create a more substantial, potato-y bite.
If you'd like to see how to cut your potato into wedges or try different types of fries, check out my guide on how to cut potatoes into french fries.
Then you can follow this recipe for Salt & Vinegar Homefries to prepare them to perfection for a delicious side for your crab legs.
5. Lemon Rice
Simple ingredients like white rice, lemon, and herbs create a versatile base for crab legs.
Lemon rice is a great option when you don't want a side dish that will compete with the star of the show. It provides a simple yet tasty base to create a filling meal from crab legs.
An impressive yet simple meal could consist of crab legs, lemon rice, and roasted asparagus or green beans covered in the Beurre Blanc from above. The whole meal can come together in about an hour, including prep time, and it's sure to wow everyone that tastes it.
Follow along with this Herb Lemon Rice recipe for fluffy, zesty, delicious rice that pairs perfectly with crab legs.
6. Garlic Mashed Potatoes
It's just a fact that crab legs pair well with potatoes, so I had to include another potato option on this list.
On the opposite end of the spectrum from the salt and vinegar fries, consider serving your crab legs with creamy garlic mashed potatoes.
Mashed potatoes are another side option that is great to serve to a crowd. It's inexpensive, can be made in large batches, and is always a crowd-pleaser.
You can even drizzle a bit of the clarified butter or Beurre Blanc on top to really knock this meal out of the park.
This Creamy Garlic Mashed Potato recipe is super simple to follow, and it's so tasty you'll want to scrape and lick the bowl as if it were cake batter. Seriously, it's that good.
7. Fresh & Bright Tossed Salad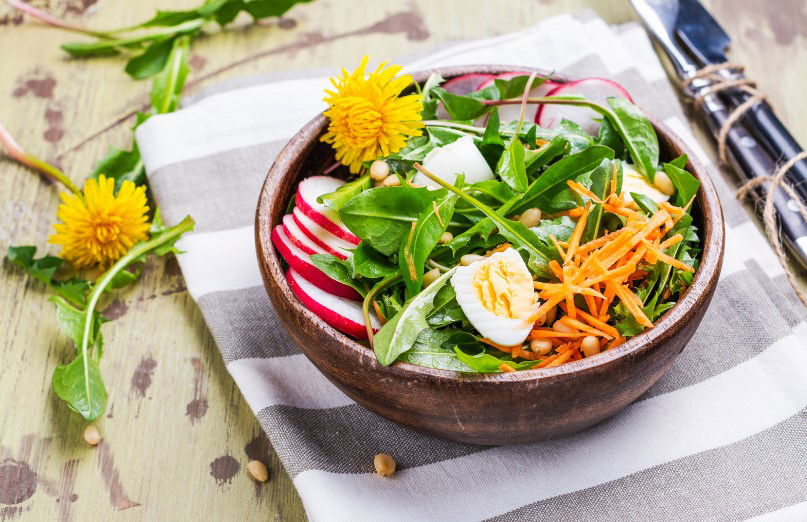 Sometimes, you just want something simple to pair with crab legs. For these occasions, a bright and fresh tossed salad could be exactly what you're looking for.
This side option will create a healthy, light meal that won't bog you down. It's also an incredibly versatile option.
Feel free to include any veggies that you have hanging around in your fridge. Then add nuts or dried fruit, whip up your favorite vinaigrette, and maybe even toast some bread for croutons. The sky's the limit with a tossed salad.
If you'd like a basic recipe to follow, this Green Salad with Red Wine Vinaigrette is as simple as you can get. Serve it like this, or spice it up to your preferences. Either way, it's a great option to serve alongside crab legs.
FAQs
What is the best wine to pair with crab legs?
White wine pairs best with crab legs. A buttery Chardonnay, crisp Riesling, or bubbly Prosecco are all great options.
How do you eat crab legs?
Holding the crab leg in your non-dominant hand, wedge it between a cracking tool. Apply pressure by squeezing the tool until the shell cracks. Next, twist the crab leg and pull it apart to expose the meat. You may need to use a long-pronged fork to pull out stubborn pieces of meat.