Brisket is slow-cooked, tender, and juicy. And while it's delish on its own, serving it with a side or two will balance the meal and make for an impressive feast.
During my 15 years working in professional kitchens, brisket was always a highly requested and popular dish.
Whether you're preparing a Jewish-style braised brisket or Texas BBQ, I'll share 9 great sides that go well with this tasty cut of meat.
Bread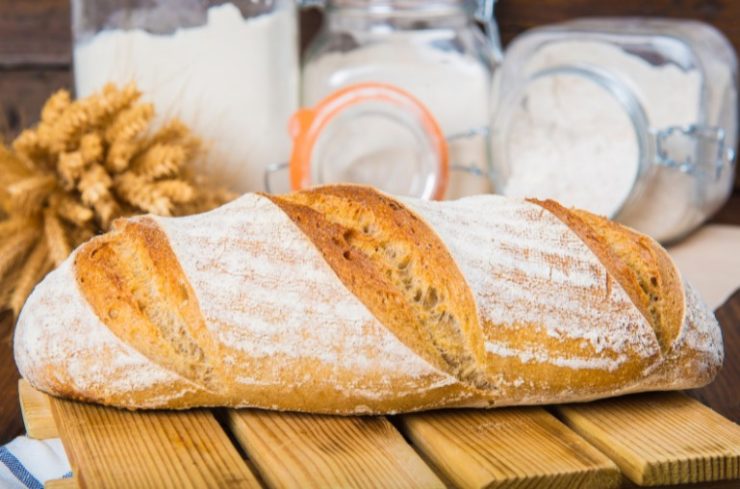 Bread is an easy and filling side for beef brisket. And don't feel obligated to make your own. Bread can be an excellent choice when you need something quick that requires little (or no) preparation.
Rolls with butter go great with brisket, and garlic bread is always a crowd favorite. Really anything to mop up all the juiciness of a brisket.
Plain sliced white bread is a classic accompaniment if you're serving a Texas-style brisket. Eat it by itself, or make your own little sandwiches. It's a great option for a party or get-together that's easy and inexpensive.
Mac and Cheese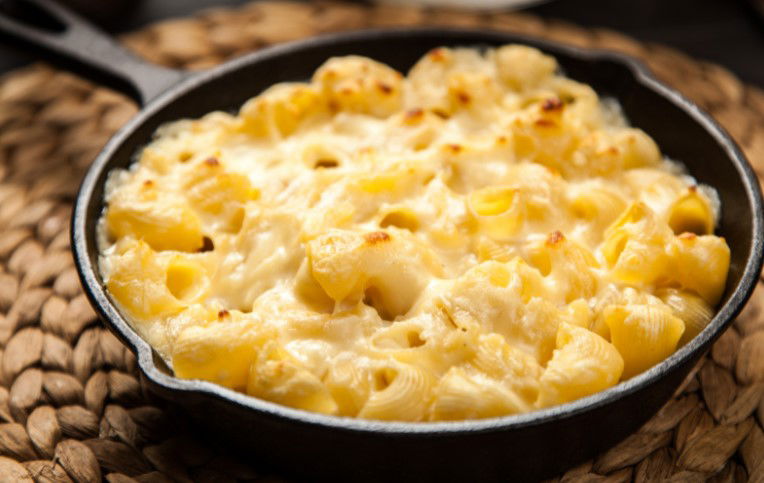 Mac and cheese is a hearty choice for a brisket side. Its cheesiness enhances the flavor of the meat, and its richness makes for a truly decadent meal.
Mac and cheese is a staple of barbecues and cookouts because it's easy to prepare in large quantities.
I love to make mac and cheese as a side for brisket at parties because it's always a crowd favorite. Kids enjoy it, and it can even serve as a meal by itself.
Here is a great recipe for mac and cheese that stays creamy and doesn't dry out. It's ideal for parties or when you're making a large spread.
Baked Beans
Baked beans are the go-to side for authentic Texas-style BBQ brisket. Their sweetness compliments the flavor of brisket and can help balance the saltiness and fat of the meat.
Baked beans are great for parties and gatherings. And don't worry if you make too much. Leftover brisket and baked beans are even better the next day.
I love being able to mix pieces of brisket and baked beans together. It makes me feel like summer has officially arrived.
Here is my favorite recipe for baked beans. It's flavorful and easy to scale, making it a great choice no matter how big the crowd you're trying to feed.
Mashed Potatoes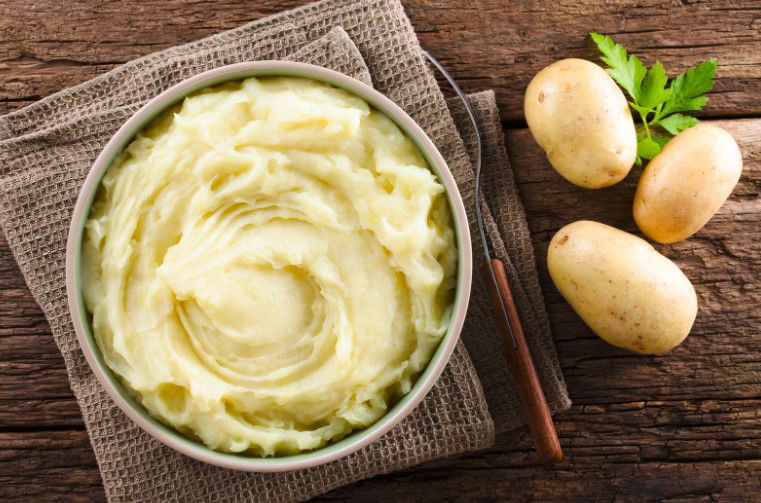 If you're not into the sweetness of baked beans but want something just as filling, go for mashed potatoes. They're a fluffy, creamy, savory side that pairs perfectly with brisket.
Mashed potatoes are always popular, they're easy to make, and you can make a batch as small or large as you'd like.
The texture of mashed potatoes and beef brisket both melt in your mouth. And while it's not exactly a light choice, it's a comfort food match made in heaven.
Latkes
Latkes are a go-to side for Jewish-style braised brisket. So if that's what's on the menu, you can't go wrong with this side.
A Latkes' crunch adds a nice contrast and texture to the tenderness of brisket, and its flavor profile doesn't distract or take away from the main event.
You can make your latkes as unfussy or elaborate as you'd like, but here's one of my favorite latke recipes. It's simple but delicious.
Roasted Vegetables
Roasted vegetables are an easy and healthy side to serve with beef brisket. So if calories are on your mind, roasted vegetables are an excellent choice. And even if that's not a concern, roasted veggies are just plain tasty.
The sweetness and crunch of roasted vegetables complement and enhance the savory flavor of brisket while adding great texture.
Another convenience of making roasted vegetables is making them in the same oven as your beef brisket.
Depending on what recipe you're using, I would let the beef brisket cook most of the way before introducing the roasted vegetables to the same oven. That way, your vegetables don't overcook, and everything is hot and ready to eat at the same time.
Corn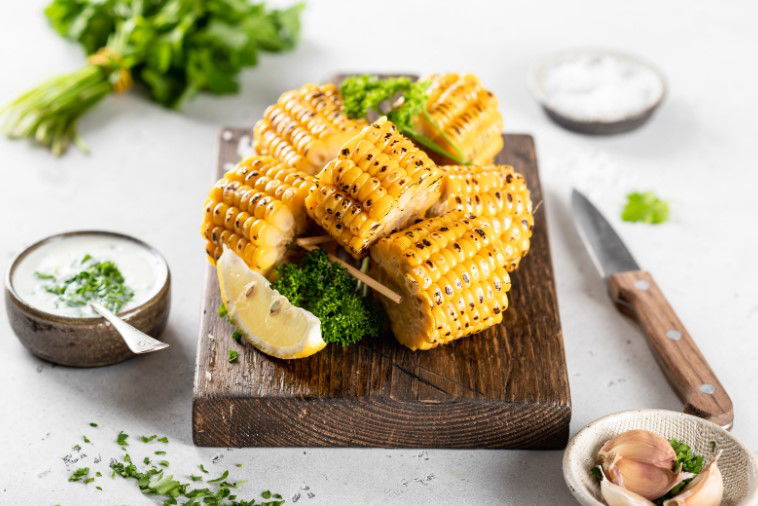 Corn is another great, low-effort choice for authentic Texas-style BBQ brisket. It goes great with other sides and is easy to prepare.
Steamed, boiled, or grilled, corn adds a sweetness that will balance and round out the meal. It's a popular option for any size gathering, and the only ingredients you need are corn, butter, and salt.
Salad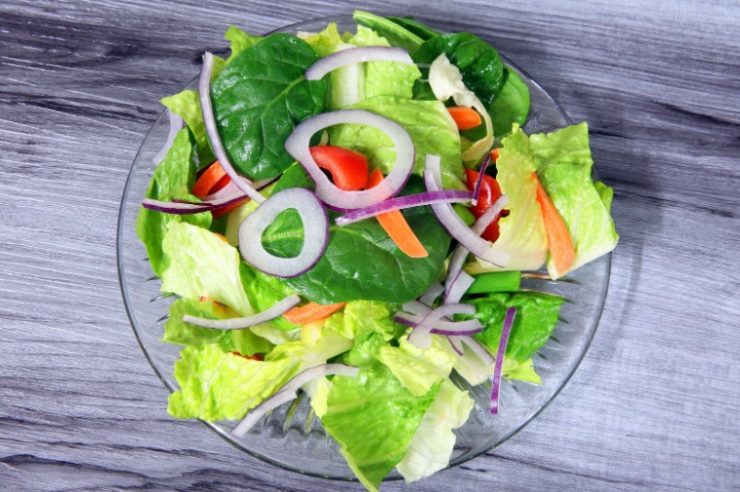 For a healthy, light option, go with a salad. Whatever you have on hand will do, but I think of summer when I think of brisket.
So, for a refreshing, summer-touched salad, I like to go with spinach, strawberries, red onion, and a light vinaigrette. Orange or mandarin segments are a great addition as well.
A salad is a great way to complete an already heavy meal without adding a lot of extra carbs or starches. Its crisp texture and acidity are an excellent complement to the richness of brisket.
Quick Pickle Slaw
A quick pickle slaw is fantastic. It's another light and healthy choice with acidity that helps cut through the fat of the brisket.
I like to shred carrots and slice cucumbers, then soak them in a hot mixture of vinegar, sugar, and pepper. Once they've cooled in the fridge for about an hour, you have a fresh and bright slaw.
Feel free to experiment with some of your other favorite veggies too. Peppers, green beans, and radishes are just a few other options that work really well in this application.
Frequently Asked Questions
How do you serve and eat brisket?
Brisket is typically served sliced. After your brisket finishes cooking, let it sit for 5-10min for the juices to cool and redistribute throughout the meat. Then, cut against the grain and slice to the thickness of your preference.  
How much brisket do I need for one person?
A half-pound of brisket is plenty for one person. But, don't be afraid to cook extra since it makes for excellent leftovers and sandwiches.