Who doesn't love bacon?
Naturally, when you create a sandwich around a heaping pile of salty, umami, almost buttery bacon strips, pair it with fresh, crisp lettuce, juicy tomato, creamy mayo, and slightly toasted bread, it is destined to become universally beloved.
BLTs are mouth-watering on their own, but what about if you want to round out a complete meal with sides that can hold their own against this tasty classic sandwich?
I've compiled a list of the best BLT accompaniments for inspiration and linked recipes for when the stomach rumbles and salivating tastebuds demand bacony goodness!
What To Serve With BLT
Chips
I figure chips and a BLT are a given, but for a good reason. The pairing is simple, classic, and nostalgic. Did you also slide some chips into your sandwich as a kid? (If you haven't, you've been missing out!)
It is easy to round out your meal with a handful or two of potato chips. Honey Barbeque, Sour Cream & Onion, Sriracha, or whichever flavor is your favorite is guaranteed to pair well with a BLT.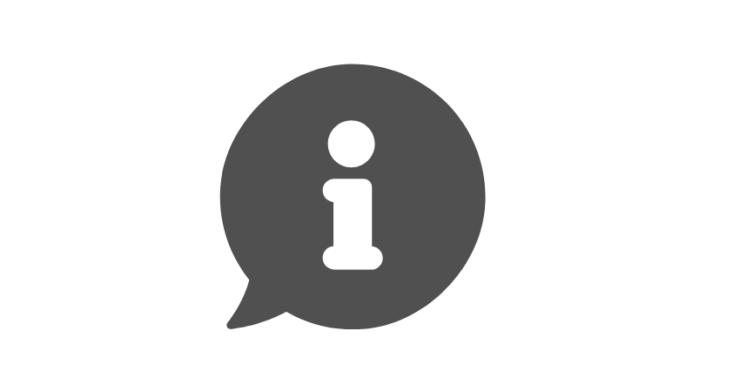 Pro-Tip: I enjoy the tangy-ness of Salt & Vinegar chips with the creamy mayo on a BLT; talk about a match made in heaven.
If you'd like to take your BLT and chips to another level, why not try making potato chips from scratch at home? It's much simpler than you might think.
As long as you have a sharp knife, some potatoes, frying oil, and a heavy skillet, you could be cranking out crispy, salty, mouth-watering potato chips from your own kitchen!
Here is a great step-by-step recipe on how to achieve homemade potato chips.
Fries
French fries, steak fries, potato wedges, curly fries, crinkle-cut fries, sweet potato fries, whatever kind of fry you're in the mood for will pair well with a BLT. You can't go wrong when matching together crispy and salty foods!
A full meal of finger foods like a BLT sandwich and french fries means fewer dishes for a quick lunch or busy weekday dinner.
To further step up your meal, make some Fry Sauce to dip the fries in, and use the same spread on your BLT!
Frozen bags of fries are great to keep in the freezer for a quick meal, but if you're looking for something fresh, homemade fries are probably easier to make than you might expect.
Crudites
Crudites are a variety of raw veggies served with some sort of dip. This is a great healthy alternative to fried finger food BLT accompaniments and a way to pack more vegetables into your meals!
Practice your knife skills by prepping a bunch of different vegetables like cucumber, bell peppers, carrots, and celery. You could include cauliflower, broccoli, or even cherry tomatoes.
Dip options can vary from my favorite Avocado Green Goddess Dip, hummus, ranch, or creamy Italian dressing.
Onion Rings
Onion rings are a great option to serve alongside a BLT because the sweetness of the onion plays off the saltiness of the bacon to create a symphony of flavor in every bite!
This is a great alternative when you're tired of the classic french fry side. Of course, you'll have a similar plate in the end, but with a slightly sweet yet salty side that is fun to eat and easy to make.
Check out this great recipe on how to make Crispy Homemade Onion Rings!
Your options are truly endless with onion rings. You can add beer to the batter, switch up the spices in the coating, or even make a zesty horseradish sauce for dipping!
Fried Pickles
Fried pickles are my personal favorite side to a scrumptious BLT sandwich. The punchy vinegar note from the pickles cuts through the salty and fresh flavors of the BLT, creating a match made in heaven.
Fried pickles can vary in shape, depending on how you cut them, to accommodate whatever snacking mood you're in. Medallion shapes in place of chips, spears in place of fries, try using bread and butter pickles for a sweet take, or a hot and spicy variation to heat up the meal!
This is my favorite fried pickle recipe because the batter coating has a great kick of hot sauce, but it is simple to omit if you'd like!
Like with the onion rings, you can experiment with the batter or breading and dip options for your fried pickles. Almost anything you choose will pair well with the versatile BLT.
Soup
A common American meal is to pair soup with a sandwich. So, what soup should you pair with a BLT?
I love the flavor combination of a BLT dipped into some potato and leek soup. I usually top potato and leek soup with crumbled bacon bits and a dollop of sour cream, which plays well with the bacon and mayo on a BLT sandwich.
Any thick soup is perfect to pair with a sandwich if you like to dip your sandwich in (and if you haven't tried it, you simply must). Think thick and creamy, viscous soups with body.
Creamy tomato and basil, cream of chicken, mushroom, broccoli, or any other "cream of" soup delicacy. Puree soups, bisques, and chowders are all filling options that will pair well with a simple BLT sandwich.
Grilled Corn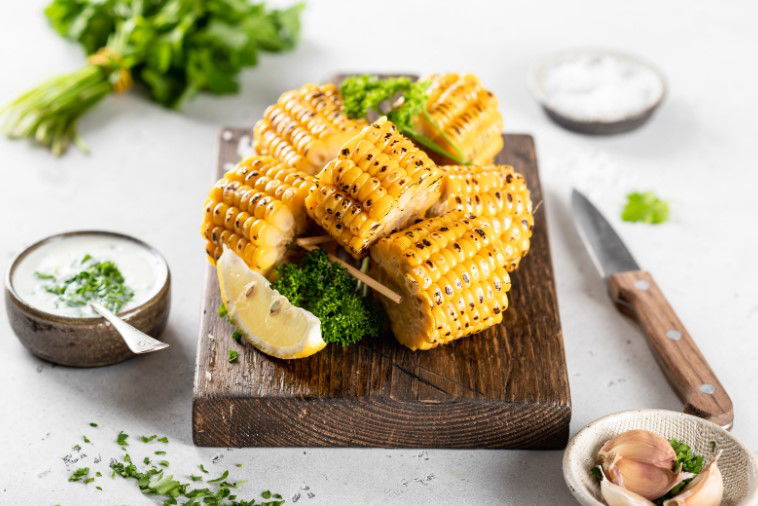 Grilled corn is a simple and filling side for your BLT sandwich. Your options with this side are endless.
You can keep it simple by grilling your corn and melting a pat of butter and some salt over top.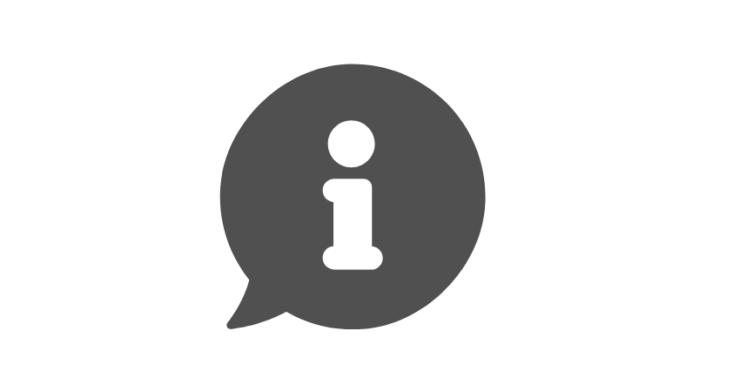 Pro-Tip: If you're a fan of sweet and salty, try sprinkling some sugar onto your hot, buttered, and salted grilled corn. You'll never go back!
This Jersey Girl moved to Texas for one year, and in that year, I was exposed to Mexican Street Corn, otherwise known as Elote. The way that we have "dirty-water" hot dog vendors on every other corner, there were street corn vendors in Texas.
After trying Mexican Street Corn slathered in mayo, sprinkled with sweet and smokey chipotle, cilantro, lime, and cotija cheese, I am not exaggerating when I tell you my tastebuds were changed forever.
If you have not had the opportunity to taste this variation of grilled corn, add the ingredients to your shopping list immediately, and follow this recipe to truly treat yourself!
Deviled Eggs
Why mess with the classics? Deviled eggs and BLTs go together like peanut butter and jelly.
The creamy egg yolk cuts through the salty bacon the same way the mayo does on the sandwich.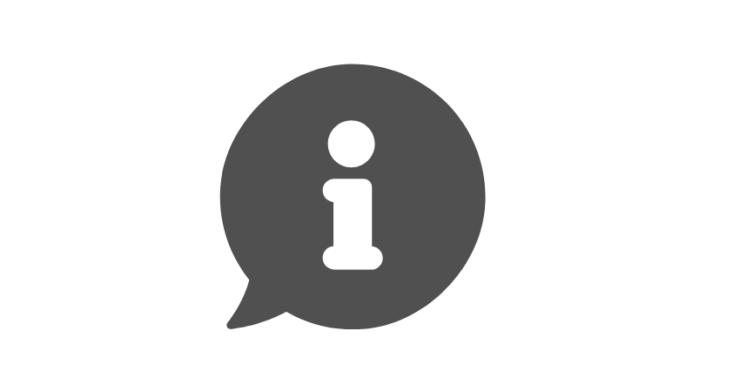 Pro-Tip: I have been known to take any leftover deviled egg filling and smear it on my sandwiches. Use this filling on your BLT, and you will be in for an umami flavor explosion!
Almost everyone's grandma has a deviled egg recipe. Of course, if you have a tried and true recipe, you can absolutely stick with that, but if you want to shake it up, check out these unique ways to dress up the classic deviled egg! 
Pasta Salad
There is a multitude of variations of pasta salad. There are oil and vinegar-based salads, creamy macaroni salads, and kinds that are heavy on antipasto or veggie additions. Any pasta salad will be delicious alongside a BLT!
Pasta salad is a great option to choose as a side when you have miscellaneous pasta or veggies in your fridge that need to be used up.
My personal favorite pairing is a bacon ranch pasta salad with a BLT. The bacon flavor is replicated throughout the meal, with the fresh and bright flavors in the sandwich complimenting the zesty ranch of the pasta salad. Delicious! 
Check out these 60+ Easy Pasta Salad Recipes if you're looking for even more inspiration!
Potato Salad
Potato salad has the components that we have hailed as perfect accompaniments to a BLT; creamy, slightly sweet, and vinegary. The bacon brings the salt factor to have your tastebuds firing on all synapses!
Potato salad can be composed with or without egg; either way, it will be delicious alongside a toppling BLT sandwich.
Here is a great and simplepotato salad recipe, perfect for preparing ahead for parties or BBQs!
Coleslaw
Coleslaw is a delicious side dish full of colorful veggies slathered in a tangy dressing. Again, we are playing on that dairy and vinegar juxtaposition to highlight the fresh and salty flavors of a good BLT.
This is a great option to choose when you need to prepare the side dish ahead of time.
Try out this Seriously Good Homemade Coleslaw recipe, and maybe even sneak some onto your BLT.
Insalata Caprese
Insalata Caprese is a simple "salad" composed of slices of tomato and mozzarella topped with sweet basil and good olive oil. I've mentioned before that I am a Jersey girl, so even if I may not be Italian, my dietary preferences lean that way.
Serving Insalata Caprese alongside a BLT will create a satisfying and tasty meal while still being fresh, unique, and surprising to some.
This is a simple side dish to throw together in a time crunch or to prepare ahead of time and store in the fridge. Then, top with freshly ground black pepper, chunky flakes of salt, and a drizzle of olive oil, and serve!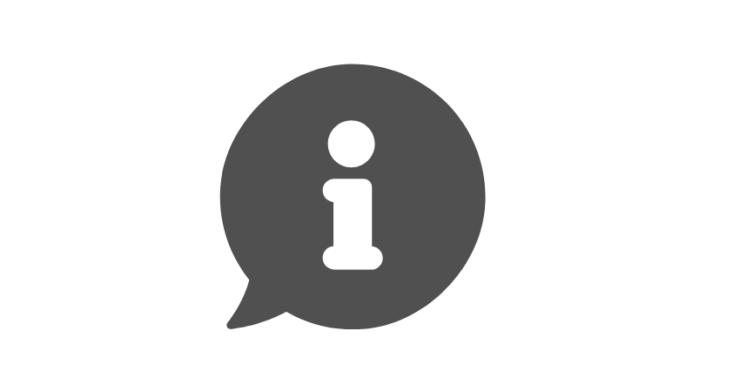 Pro-Tip: Top your Insalata Caprese with balsamic glaze. With this simple edition, you will feel like you're eating gourmet.
Prep-Ahead Cold Sides For Parties
Catering a party can be stressful. To eliminate some of that time-crunch stress, prepare foods that keep well in the refrigerator the night before, so on the day of the party, you just have to serve the dishes!
Deviled eggs, pasta salad, potato salad, coleslaw, and Insalata Caprese will keep well in the fridge and can be pulled directly from refrigeration to the serving table.
Best BLT Sides To Serve At A BBQ
Often at BBQs, there is always a grill going. This opens up your versatility with sides that you can offer alongside your sliced-up BLT sandwiches.
Grilled corn, steak fries, and even a blooming onion variation on the onion rings can be prepared on the grill and served hot at a BBQ. 
All of the prep-ahead cold sides are great options to have as well!
Frequently Asked Questions
What is the best bread for BLT?
This is up to personal preference. Sourdough slices, marbled pumpernickel and rye, or soft and sweet potato bread are always my top candidates. 
What kind of soup goes with a BLT sandwich?
Any thick and creamy soups that will cut the saltiness of the bacon will pair well with a BLT. Puree soups, bisques, chowders, creamy tomato and basil, cream of chicken, mushroom, broccoli, or any other "cream of" soup.