Common Uses
Chimichurri is a marinade and condiment that is a specialty of Argentina and Uruguay. The sauce is usually served at room temperature and functions as an excellent accompaniment to barbecued meat, pasta, fatty fish or eggs.
Chimichurri packs a flavorful punch, which is often compared to the potency of pesto. The flavor profile is unique though. This is a sauce you'll want to put on everything. It demands to be enjoyed and never lasts long in our kitchen.
Health Benefits
From a nutritional standpoint, chimichurri is loaded with all sorts of good stuff. For heart health and cholesterol control, there is monounsaturated fat from the use of extra virgin olive oil.
The parsley is packed with antioxidants, myricetin, Vitamins A, C and K. It is said to protect against diabetes, promote bone health, and may help prevent some cancers[1].
Oregano has been called "an herb fit for your medicine cabinet." It is an excellent source of fiber, vitamin K, manganese, iron, vitamin E, tryptophan and calcium. Oregano is also said to work as an antibacterial, helping the body fight against infection.
Who Invented Chimichurri?
There are several competing stories about origins of the word "chimichurri."
A common, most certainly untrue, story about the beginning of chimichurri credits its invention to an Irish soldier named "Jim McCurry" who helped indigenous troops fight for independence. In that story, the sauce was named in mispronounced credit to the man.
At a glance, this sounds like revisionist history to us.
Many linguists credit the name "chimichurri" to Basque origins, and the word "tximitxurri". Around 1900, Argentina became a major destination for Basque emigration from Spain and France. Whether or not they invented it, Basque descendants have certainly carried the torch for this delicious sauce.
Traditional Preparation
Chimichurri is commonly prepared with finely-chopped parsley, minced garlic, oregano and white vinegar. There are many localized variations, and often dried red pepper flakes are added for extra zing.
Our Recipe
For our preparation, we used ingredients from our garden and the low level of spiciness that our kids can handle.
Exact measurements are difficult when you're prepping with a 2-year old, and this is definitely a case where "approximate" amounts are good enough.
Some people use a food processor for this recipe, but we hand chop everything. There are a few reasons for this. First, the texture of ingredients in the final product comes out better when hand chopped. I don't know the science for this, but anecdotally that's what we like. And secondly, we find great satisfaction in handling the food we prepare. There is a meditative quality to a fine chopping hand preparation.
In our preparation we diced dried chillies or red pepper flakes. If you are looking to spice things up, they are a worthwhile addition.
Choosing the right ingredients.
Fresh parsley is a must. We use Italian parsley because the flat leaves are easier to remove from the stalk, chop and have a more distinctive flavor. We like that, for this recipe, we can pull parsley from our garden and immediately begin preparing it with the dish.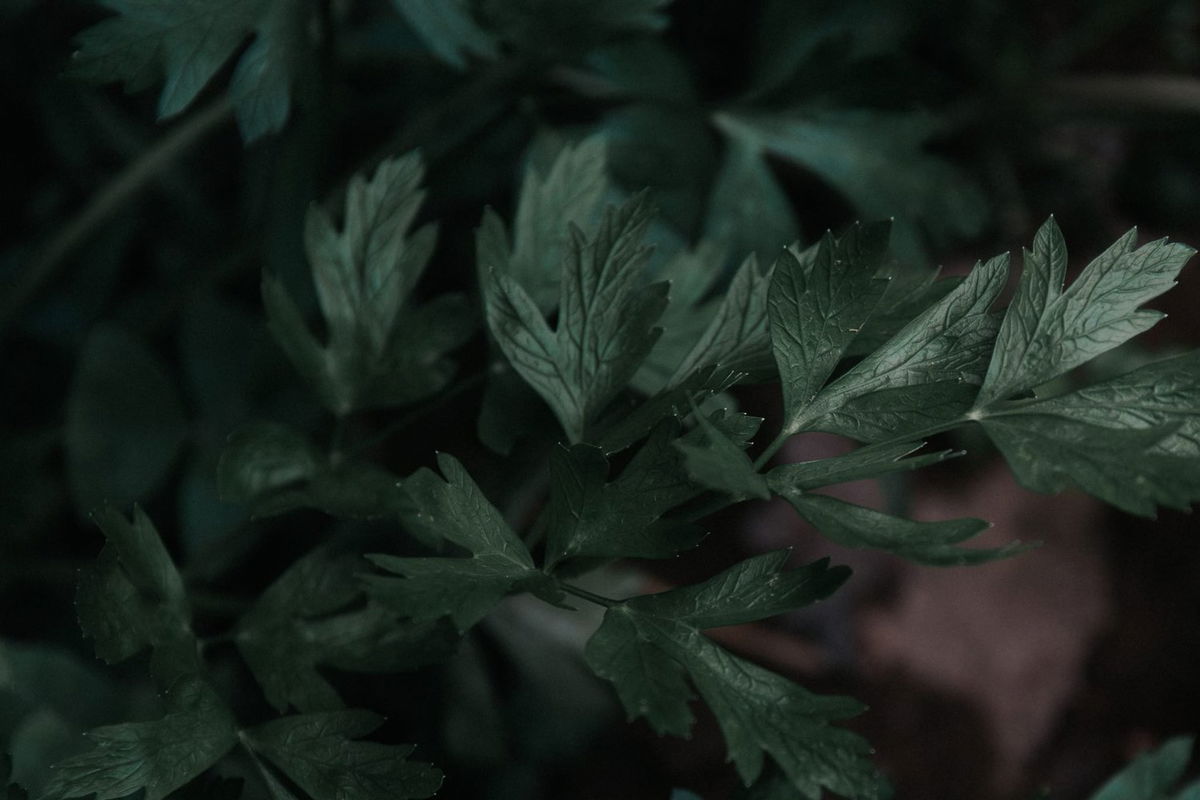 It's common to use dried oregano for this dish, but we pulled a few fresh sprigs from our garden instead. As always, we suggest using Extra Virgin Olive Oil to maximize flavor and nutritional benefit.
In preparing the sauce, you can take a lot of flexibility to choose the proportion of your ingredients. You might consider amplifying the acidity by adding extra lemon juice, or dialing up the garlic flavor by including additional cloves.
We recommend tinkering with it. Add ingredients in increments until you find the right balance of flavors for your table. This recipe is a good starting point, but do feel free to experiment.
Print
Argentine Chimichurri
---
Author:

Total Time:

20 minutes

Yield:

6

Servings

1

x

Diet:

Vegan
Description
Chimichurri sauce is served at room temperature and is an excellent accompaniment to barbecued meat, pasta, fatty fish or eggs. You can even use it on fresh baked bread!
---
½

-cup, extra virgin olive oil

2

-tablespoons, red wine vinegar

½

-cup packed with finely chopped italian parsley

4

-cloves of garlic, minced

1

-teaspoon of fresh chopped oregano

1

-teaspoon of coarse salt
Ground pepper, to taste
Other Supplies
---
Instructions
Prep all ingredients.

Mix all ingredients together in a bowl.

Allow the mixture at least 15 minutes to rest before serving.

Notes
If you have time, allow the mixture to rest for a few hours before serving. This allows the herbal flavors to properly infuse the olive oil. At a minimum, you should allow 15 minutes for this to occur.
Prep Time:

10

Resting Time:

10

Category:

Sauce

Cuisine:

Argentinian